Enjoy classic adobo flavors with this super easy and tasty Adobong Talong recipe! The pan-fried eggplants soak up the tangy, savory, and garlicky marinade for the perfect side dish!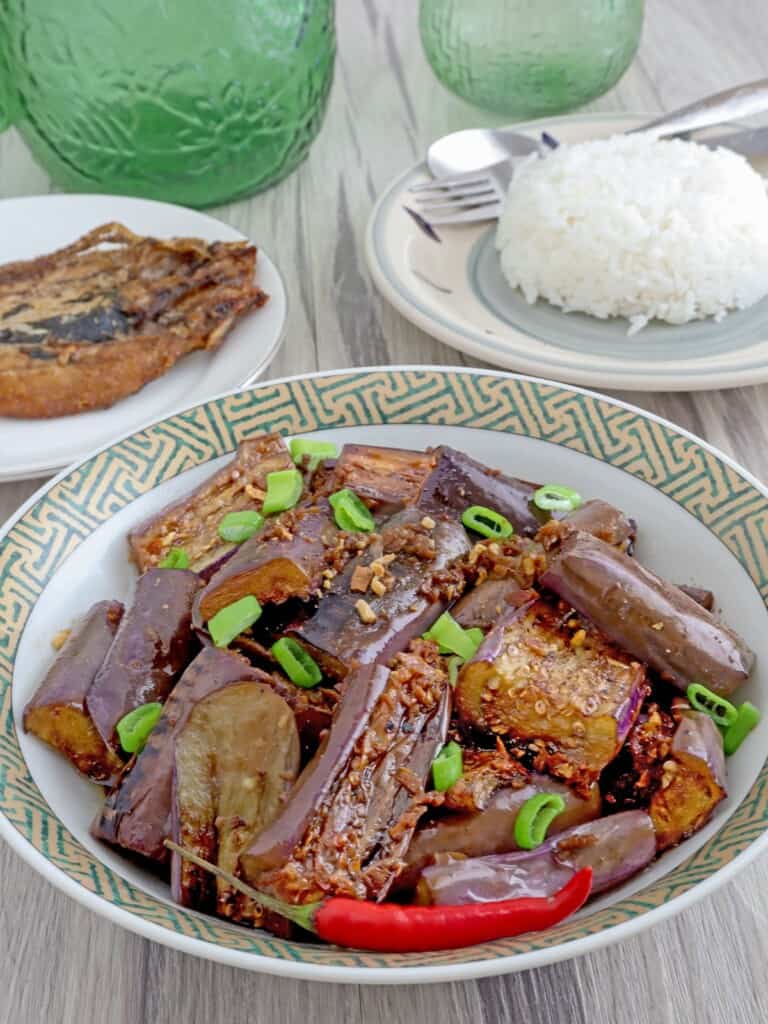 Filipino talong were on sale for cheap on my last visit to the Asian market so I bought a few pounds more than usual. Half of the lot I used in my kare-kare,  the remaining half I divided between this adobong talong and a salad of tomatoes and salted duck eggs.
I have to say, I really put the few pounds I bought into good use. Eggplants are one of my favorites, and there are many tasty ways I like to enjoy them. Whether pan-fried, grilled, cooked or stewed, you can't go wrong with this versatile vegetable, or technically, fruit.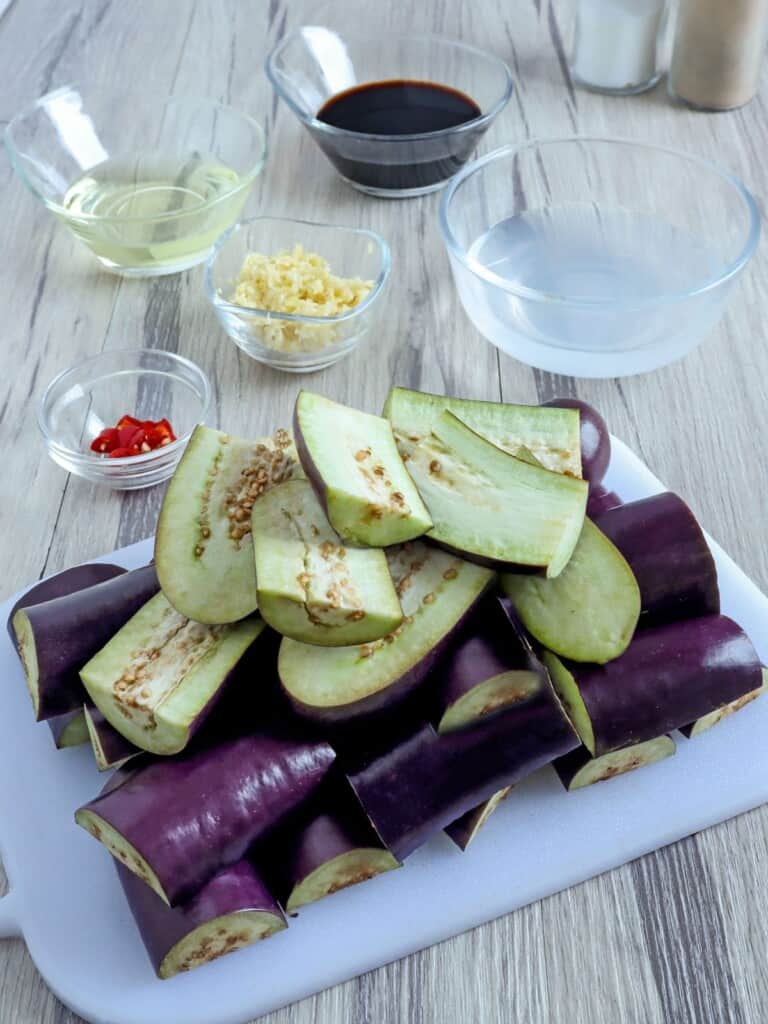 One of the best recipes to cook with eggplant, in my opinion, is adobo-style. This adobong talong is ready in under 30 minutes yet tastes like it's been simmering in flavor all day long.
Plus, it's economical and requires simple pantry ingredients you probably already have on hand. Along with the classic vinegar, soy sauce, and garlic adobo marinade, I also added minced chili peppers for a delicious kick of heat.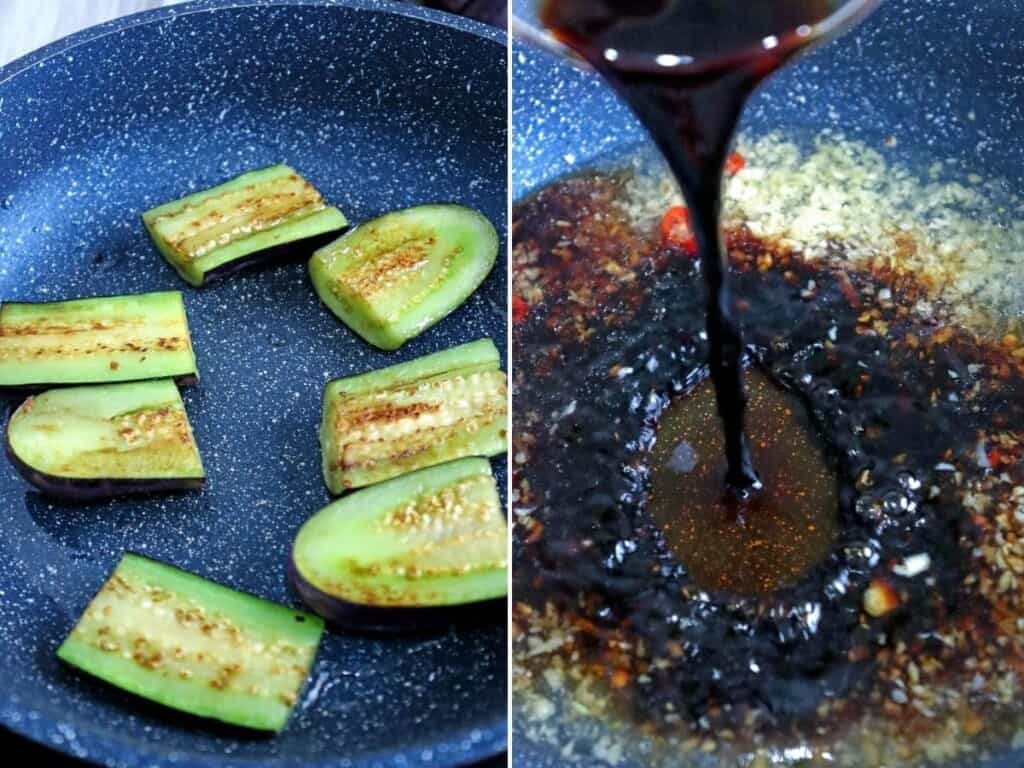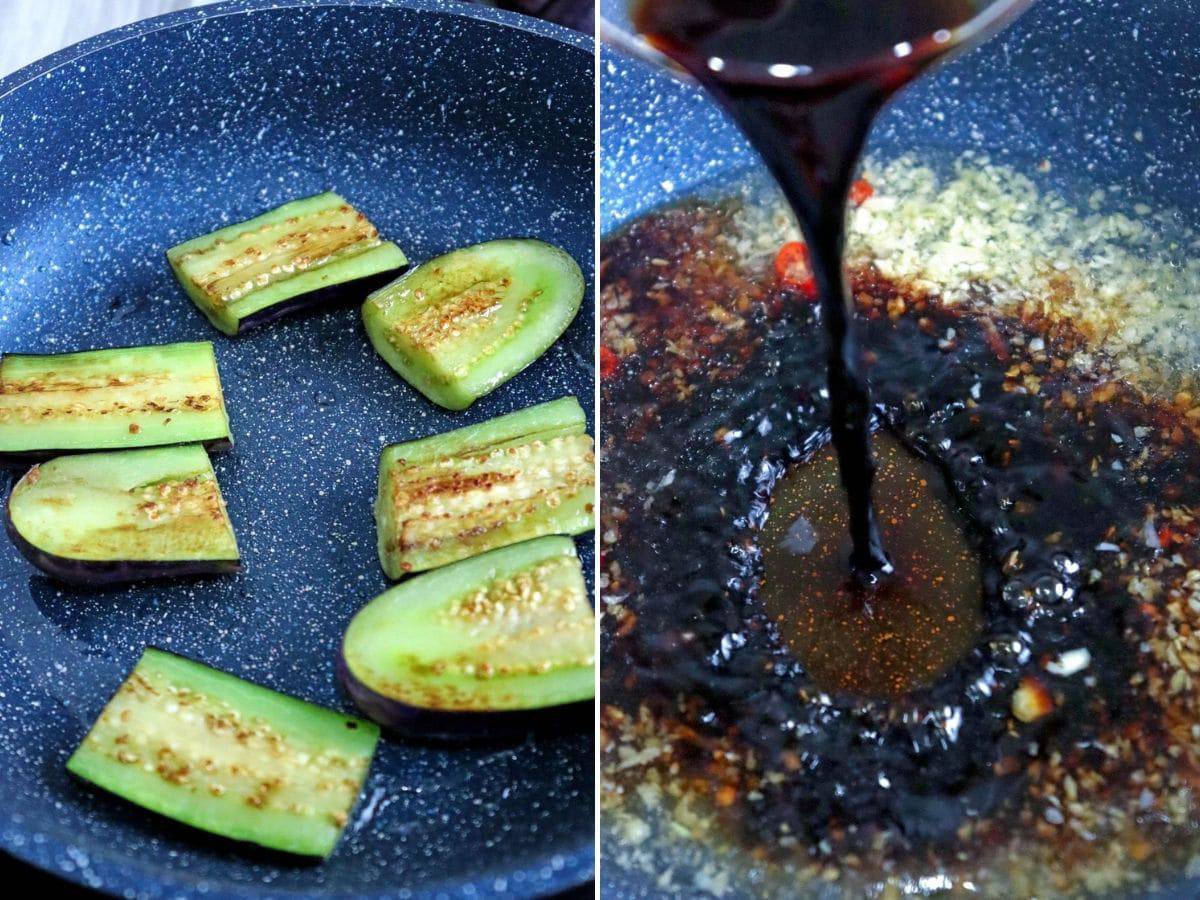 How To Keep The Eggplants From Browning
Immediately submerge the sliced eggplant in salted water to minimize exposure to oxygen and keep from browning.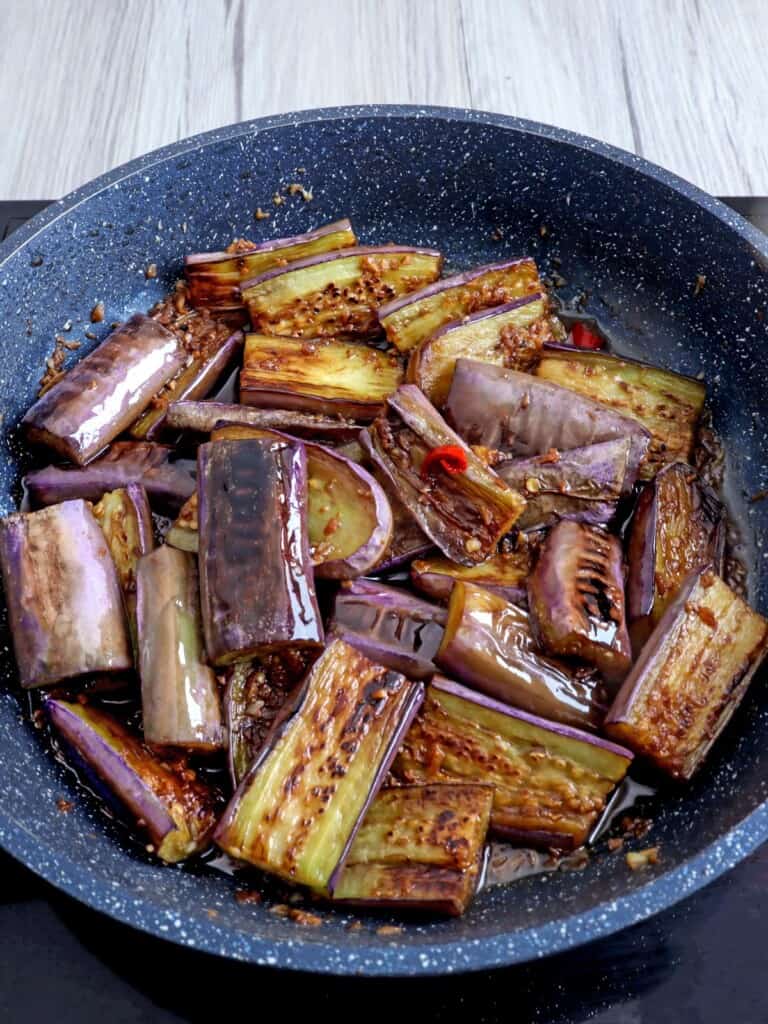 How to roast in the oven
Eggplants soaks up plenty of oil when fried. If you want to cut down on fat, you can roast them in the oven instead. Arrange the slices in a single layer on a baking sheet, brush with olive oil, and bake in a 425 F oven for about 10 minutes or until tender. Remove from heat and proceed with the recipe.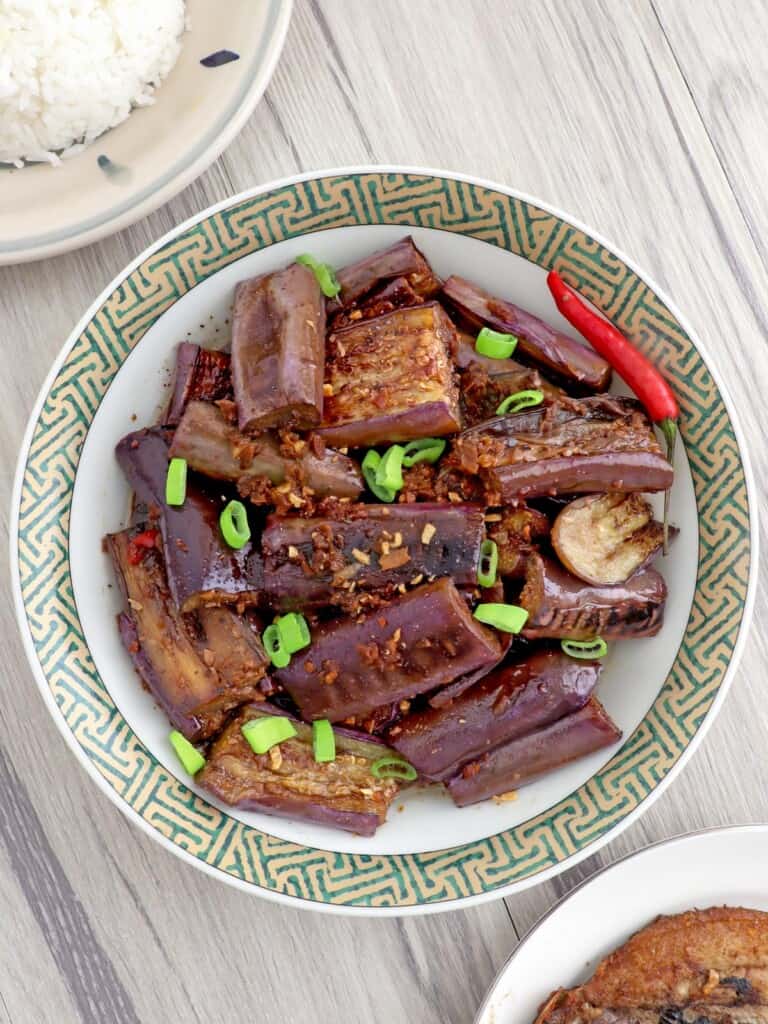 Serving suggestions
This eggplant adobo makes a tasty side dish for lunch or dinner. Serve with steamed rice and fried fish or grilled meat of choice for a delicious and filling meal.