Looking for an easy side dish recipe? Try this delicious coconut rice topped with toasted coconut flakes and green onions for a tasty treat. It's easy to make in minutes and so flavorful!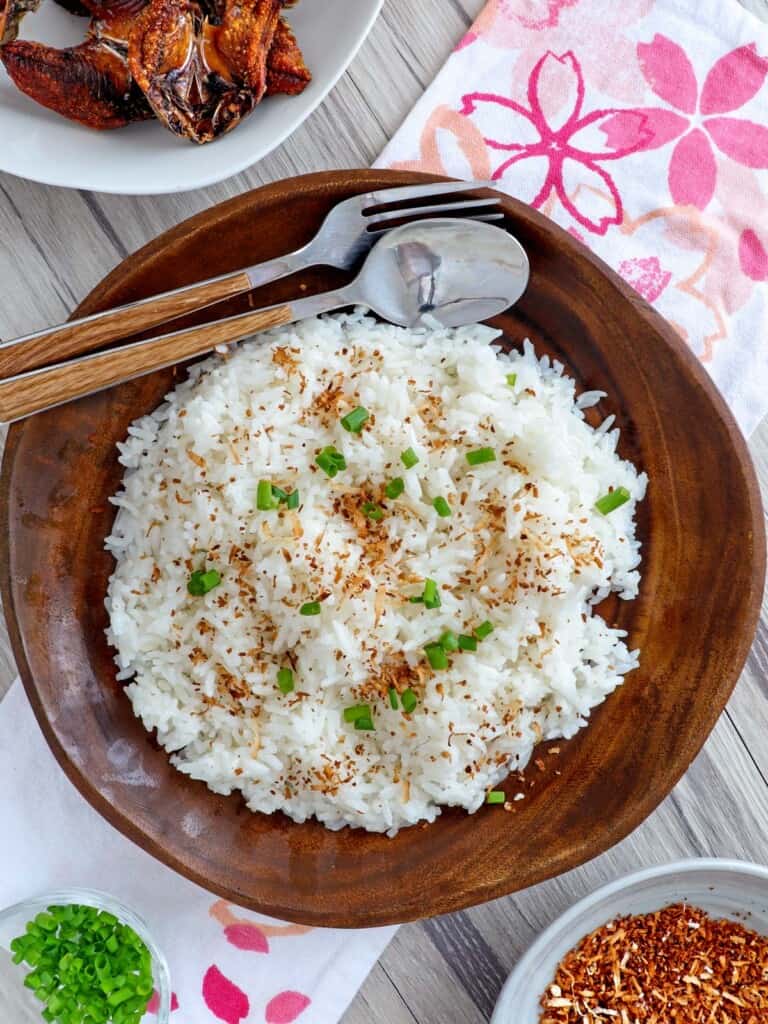 Coconut rice is one of the easiest ways you can spruce up your next batch of rice. It's so easy, all it takes is replacing parts of the water with coconut milk and adding a teaspoon of salt.
I like to cook mine on the stovetop but you can also use the handy dandy rice cooker. Either way, it's ready to enjoy in thirty minutes or less!
Cooking Tips
Coconut milk is creamier and thicker than water so make sure to rinse the rice well before cooking to rid of the extra starch. Place in a fine-mesh sieve and rinse under cold running water until water runs clear.
After rinsing, drain the rice very well as extra moisture can affect texture.

Use a pot with a tight-fitting lid and is big enough to allow space for the expanding rice.

For optimum texture, let the rice rest after cooking for about 10 minutes before fluffing.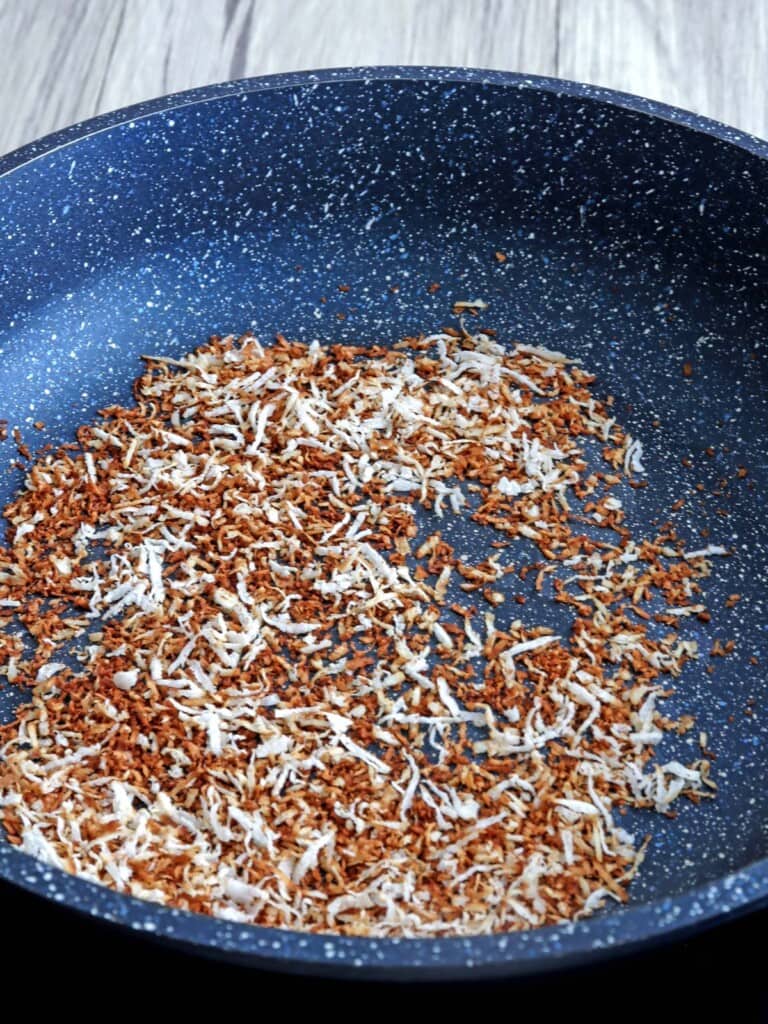 After the rice is cooked and rested and it's tender and pearly white, fluff it up a little with a fork and toss in a handful of chopped green onions for a touch of color and freshness and toasted coconut flakes for extra aroma and crunch. Check out the suggestions below on how to kick up the flavor.
Add-in suggestions
Drop a knotted pandan leaf to the pot to infuse the rice with a sweet, floral scent and nutty taste during cooking. Remove the leaf when ready to serve.
Replace the water with coconut juice for a more intense coconut flavor.
Other than toasted coconut, you can also garnish the cooked rice with cashews, almond slivers, or crushed peanuts before serving.
Spritz lemon juice over the rice for a refreshing touch of citrus.
Toss in diced fresh pineapples to add a fruity sweetness.
Stir in a curry powder to a add warm, piquant flavor.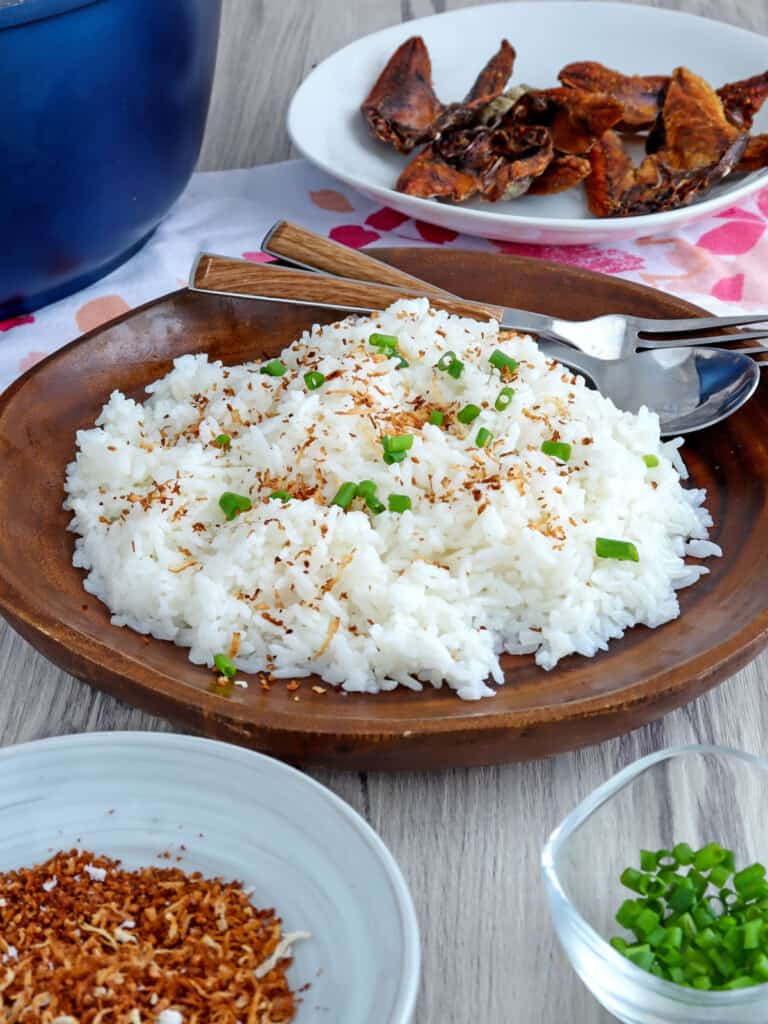 How to serve and store
Coconut rice is the perfect side dish to your favorite South Asian, Carribean, and Hawaiian entrees. It's great paired with rich curries as well as grilled meat, chicken, or seafood.
Store leftovers in a container with a tight-fitting lid and refrigerate for up to 3 days or freeze for up to 3 months.
To reheat, place the rice in a microwave-safe plate, cover with with a wet paper towel, and heat on HIGH in the microwave at 1 to 2-minute intervals until completely heated through.